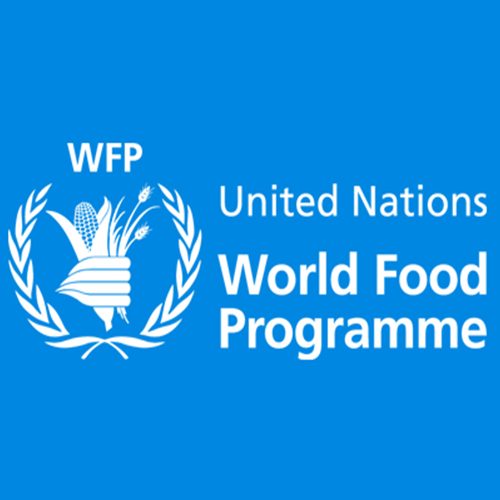 United Nations World Food Programme 2021 | United Nations World Food Programme in ongoing for interested candidates The United Nations World Food Programme is the world's largest humanitarian agency fighting hunger worldwide. The mission of WFP is to help the world achieve Zero Hunger in our lifetimes. Every day, WFP works worldwide to ensure that no child goes to bed hungry and that the poorest and most vulnerable, particularly women and children, can access the nutritious food they need.
We United Nations World Food Programme are recruiting to fill the position of:
Job Title: Programme Associate (In-Kind) SC6
Requisition ID: 144641
Location: Damaturu, Yobe
Job Purpose
The Damaturu Sub office is seeking a Programme Assistant (SC6) to perform specialized and/or standardized processes and activities under to the Food Assistance delivery portfolio.
The incumbent will operate under the direct supervision of the National Officer overseeing Activity 1.
Key Accountabilities (not all-inclusive)
Perform specialized processes and activities relating to the food assistance provision to vulnerable population, in line with wider programme policies and guidelines.
Provide project support for general food assistance (Inkind food) following established emergency response targets and WFP's policies and procedures.
Compile data and support analysis and preparation of reports relevant to the general food assistance to support planning and decision-making.
Perform accurate, timely recording of data related to the implementation of general food assistance activities, following corporate emergency programming guidelines.
Work and exchange information with internal counterparts to support effective collaboration, implementation and monitoring of ongoing general food assistance activities with guidance from activity lead.
Support communication and collaboration with internal emergency food assistance stakeholders with guidance from activity lead.
Act as a point for documentation and resolution of complaints relating to inkind food assistance distribution.
Other as required.
Functional Capabilities:
Capability Name – Description of the behaviour expected for the proficiency level:

Programme Lifecycle & Food Assistance: Demonstrates ability to identify key variables and contextual factors that affect food assistance problems and programmes throughout the lifecycle to inform quality programme design or re-design.
Transfer Modalities (Food, Cash, Vouchers): Demonstrates ability to implement, under guidance, food assistance programmes deploying the full range of transfer modalities with an understanding of basic principles guiding modality selection and implementation.
Broad Knowledge of Specialized Areas: Understands basic technical concepts and data and their relevance to food assistance programmes.
Emergency Programming: Displays capacity to provide inputs into the development, implementation and realignment of high quality emergency programmes.
Strategic Policy Engagement w/Government: Understands and applies basic principles of engagement with government counterparts at the national or local level.
Standard Minimum Qualifications
Education: Completion of Secondary School Education. A post-secondary certificate in an area relevant to emergency programming/food assistance.
Language: Fluency in both oral and written communication in English language. Understanding of Hause or any other local language will be good.
Desired Experiences for Entry into the Role:
Familiarity with WFP Food assistance processes, and respective targets – particularly SDG2 and SDG17 – and how the work of WFP can contribute to achieving them;
Familiarity with WFP's mandate, Country Strategic Planning process, intervention modalities, programme and project lifecycle tools, implementation, monitoring, and evaluation desirable.
Basic understanding of technical and theoretical concepts pertinent to food assistance;
Strong knowledge of key State and Local government contexts and issues;
Quantitative and qualitative analytical skills;
Ability to produce high-quality written outputs in the working language.
Understanding of basic principles of stakeholder engagement with government and other counterparts at the national or local level.
Appetite for exploring and experimenting with new ideas and approaches.
Ability to work independently in a timely and organised manner;
Ability to work as part of a team, participating in open dialogues and valuing diverse opinions of others, regardless of gender, culture, background, experience, or country assignment.
Moderate to proficient computer literacy.
Organizational Context
These jobs are found in Regional Bureaux (RBs), Country Offices (COs), Area/Field Offices (AOs/FOs). Job holders typically report to a Programme Policy Officer or Head of Field Office.
At this level, job holders are expected to demonstrate responsibility and initiative to respond independently to various queries with only general guidance. There is a requirement to use judgment in dealing with unforeseen operational problems on a daily basis. Job holders are expected to manage resources and coach and coordinate support staff.
Application Closing Date
4th August, 2021.
CLICK HERE TO APPLY FOR TOP JOBS OF THE WEEK