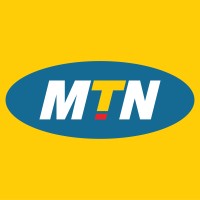 Apply for MTN Nigeria Job Recruitment 2021 | MTN Nigeria job vacancies open for interested and qualified candidates via its Application portal in Nigeria | MTN Nigeria Application portal, Career and Job Vacancies in Nigeria is open for job applications | MTN Nigeria – The leader in telecommunications in Nigeria, and a part of a diverse community in Africa and the Middle East, our brand is instantly recognisable. It is through our compelling brand that we are able to attract the right talents who we carefully nurture by continuously improving our employment offerings even beyond reward and recognition.
MTN Nigeria Recruitment to fill the below position:
Job Title: Engineer, Broadband System Planning & Network
Job Identification: 1042
Location: Ikoyi, Lagos, South West Region, Nigeria
Job Schedule: Full time
Job Category: MTN Level 2
Reports To: Manager Broadband Systems Planning
Division: Network
Mission
To assist in the design, planning and optimization of MTNN's Packet Core/ Mobile Broadband platforms, towards achieving a cost-effective and optimal network design for the timely deployment of quality products and services in line with the business strategic objectives.
Description
Meet with vendors on new market releases and technology upgrade patch to ensure quick deployment of new and innovative products/services
Define the optimal network topology for the Packet Core/ Mobile Broadband platforms (e.g. SGSN, GGSN, MME, SGw, PGw, [email protected] Gw, Radius Servers, DNS Servers, Data Optimization Nodes etc.) for the deployment of Data/Multimedia solutions and services to give MTNN competitive advantage.
Execute prompt provisioning of network capacity for all the Packet Core/ Mobile Broadband network elements, features and protocols.
Design and ensure the dimensioning of Packet Core/ Mobile Broadband Network as well as new products and services to support marketing product.
Plan, design and seek management's approval for the implementation of future Data and Multimedia Solutions.
Support the planning and designing of network architecture to optimally serve the growth of Packet Core/ Mobile Broadband Network in terms of traffic, subscribers and value-added service capacity.
Carry out feasibility studies for new products and produce a technical report to assist management make business decisions.
Conduct analysis of network model outputs and traffic patterns to evaluate model and proffer solution if necessary within the Packet Core/ Mobile Broadband environment.
Design and plan the evolution of Data/Multimedia Solutions, such as Mobile Data, WAP, GPRS, Gy, Gx, Wifi, Wimax and other Third Party applications and services.
Produce Functional and Technical Specification documents for new products and services.
Participate in cross functional meetings with key stakeholders involved in the development and deployment of new Value Added Services in order to define best solutions for new products and services.
Continuously seek self-professional development to sharpen skills and capabilities in a versatile and evolving digital landscape.
Foster active collaboration and relationships with employees across all levels and divisions in line with MTN's VB and values.
Requirements
Education:
First Degree in Electrical / Electronics Engineering, Computer Engineering, Computer science, or related field
Fluent in English.
Experience:
3 – 7 years' experience in an area of specialisation; with experience working with others
Experience working in a medium  organization
Experience with GSM, EDGE, WCDMA, HSDPA, HSPA, LTE Networks, Offload Technologies etc
Technical experience in planning, design and working with GGSN, SGSN, [email protected] Gw, PCRF, Evolved Packet Core MMSC and other DATA platforms
Experience in products and services development and a good understanding of Mobile data services & roadmaps
Knowledge of signalling systems C7, MAP, SMPP, WAP, XML, HTTP, Diameter, GTP, etc.
Experience with Statistics models and trending using Analytic/Modelling tools
Basic knowledge of  the Online & Offline Charging Networks and Packet Core Network Platforms.
Application Closing Date
11:59 pm: 11th November, 2021.
How to Apply
Interested and qualified candidates should:
Click here to apply online
MTN Nigeria Recruitment is ongoing. Kindly apply by clicking on CLICK HERE above.